Black Cottage Sauvignon Blanc 2016 is awarded Top 5 Finalist in Winestate Magazine!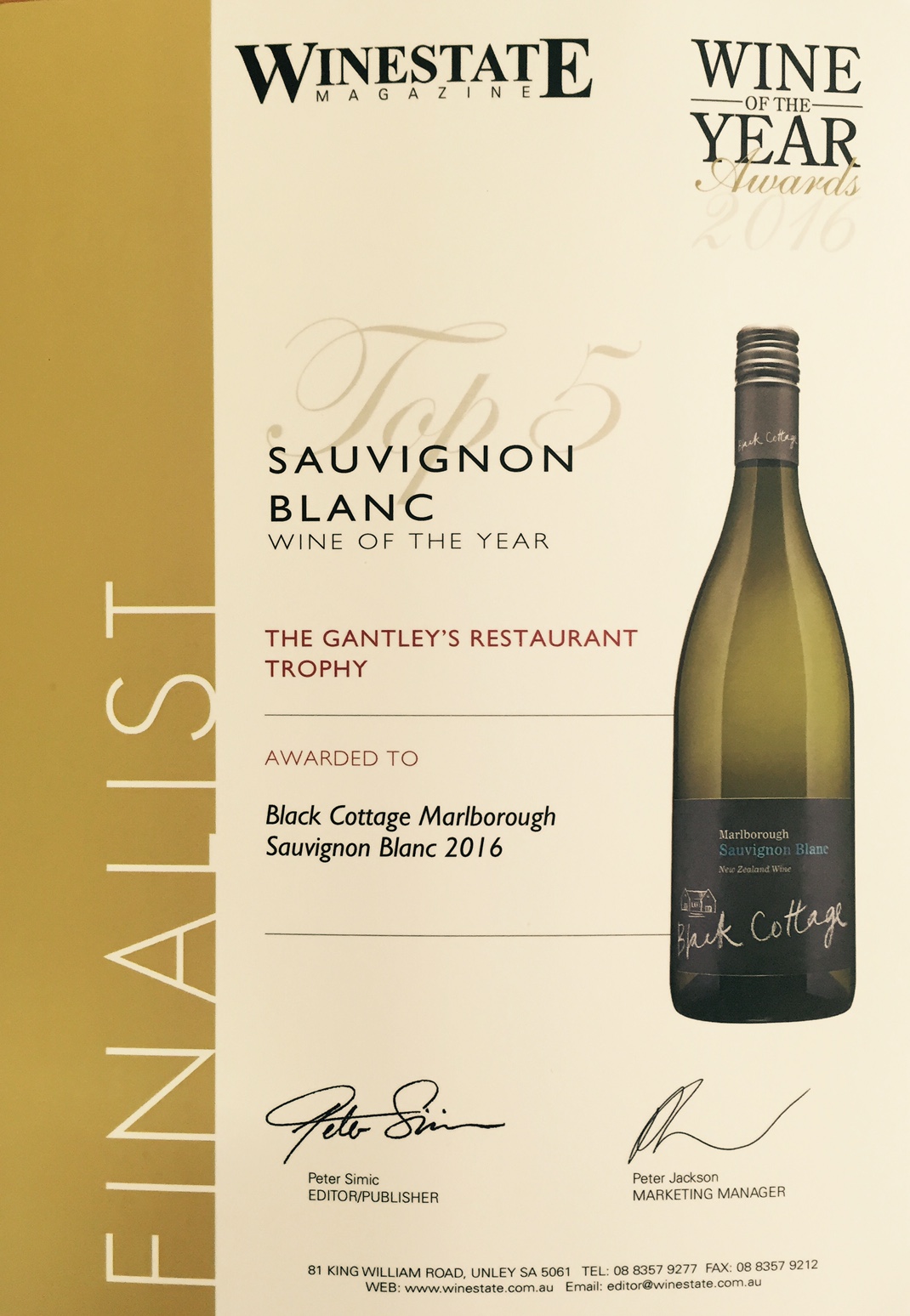 Winestate Magazine has just published their Wine of Year Special Edition 2016. And Black Cottage Sauvignon Blanc 2016 is a TOP 5 FINALIST in the Sauvignon Blanc category!
Winestate is Australia's leading independent wine magazine and the country's oldest wine publication. Moreover each year Winestate publishes their top scoring wines of the year. As a result these top scoring wines go head to head in the competition.
"It is fantastic to see Black Cottage Sauvignon Blanc as a Top 5 finalist," notes Winemaker Dave Clouston. "First of all the wine scored 4 ½ stars and Best in Class, which was a great result in itself. Finally it went on to get Top 5 – we are stoked."
Harvested at optimum ripeness from hand tended vineyards in Marlborough, the grapes for Black Cottage Sauvignon Blanc 2016 were gently pressed. Furthermore the juice was fermented at cool temperatures in stainless steel to maximise fruit purity and varietal character. The wine has a pungent nose full of guava, white currant, wet stone, Kaffir lime leaf and gooseberry. The lively palate shows mouthwatering acidity and is packed full of grapefruit pith, honey dew melon and a touch of crushed herbs.
To find our more about Winestate Magazine visit their website: https://winestate.com.au/